Ultra Thick Copper PCB (300-500µm)
In order to meet increasing demand for high power/high current handling in PCB design, Taiyo Kogyo has developed and is producing "Ultra Thick Copper" using thick copper of 300µm, 400µm and 500µm, utilizing our accumulated technology and know-how for high power handling PCB. Our Ultra Thick Copper PCB is mass-produced.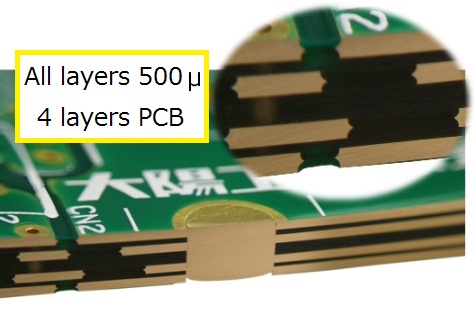 Advantages of Ultra Thick Copper PCB
Our Ultra Thick Copper PCB has most efficient heat dissipation compared with conventional thick copper PCB.
We can reduce number of connecting wires and manual assembling process as well as reducing process of other parts and their management cost by replacing conventional cable wiring design with one piece of PCB.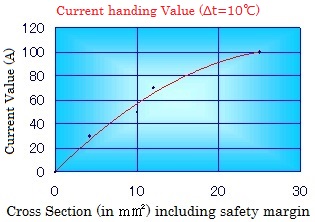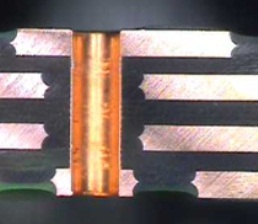 Specifications
Number of layers		:2-4 layers
			   (6 layers available for copper thickness of 300µm.)
Board Thickness		:1.3-3.5mm
Copper Foil Thickness	:external layer) 300/400/500µm
		 	 Internal layer)18/35/70/105/140/175/210/240/300/400/500µm
Others			:UL listing is completed. →Click here for UL certification.

Usage
Industrial Robot
Car Electronics
Inverter
Motor (Power generator)
Others